Ornaments of Property is a 16 mm film loop in five chapters.
Ornaments of Property is a also sculpture that can be installed in different  forms, patterns and sizes depending on the exhibition space.
Each sequence of the 16 mm film depicts mural fragments built with hundreds of collected DVD/CD computer drives used as unitary bricks. In the context of the modern ruin discarded devices are staged as archaeological artifacts, fossil-like remainders, with and without patterns, which one might encounter wandering in a museum or excavation site.
Emptied containers in Ornaments of Property reveal how memories contain and are themselves contained. Instead of representing archival documents I appropriate devices of an archiving technology and presents them as cultural artifacts, where fact and fiction have merged into new figments of architecture. The film resembles a journey through an imaginary and mimetic space from the past, present and future. The camera pans along ruins, shows details, or it just exposes still standing, silent architectural fragments, reminiscent of ancient cultures such as from the Greeks, Romans or Chinese.
The architectures speak a mixed ornamental language, which has lost the original cultural and national genealogy across expansive stretches of time and space - and further through the re-interpretation of the artist. Furthermore the film shows ruins that have transformed into floating spaceships, which come and disappear into the vast black background.
The film was recorded, edited in digital video and transferred to 16 mm film. The visibility of single frames on analog film stands in contrast to the actual immateriality of a digital video file. By the juxtaposition of depicted digital devices with the analog film projector, Ornaments of Property also addresses the notion of death and the recurrent decay of technology in the era of hyperbolic speed. As in a twist the anachronistic medium film depicts its digital doppelganger who will disappear and be replaced by other technologies in the future.
Re-assigning devices with some kind of subjectivity the film plays with notions of mystery, animism, fetishism - the cult of things in a 'supposedly' rationalist driven technology world.
Ornaments of Property was supported by the Netherlands Film Fund
Ornaments of Property
video stills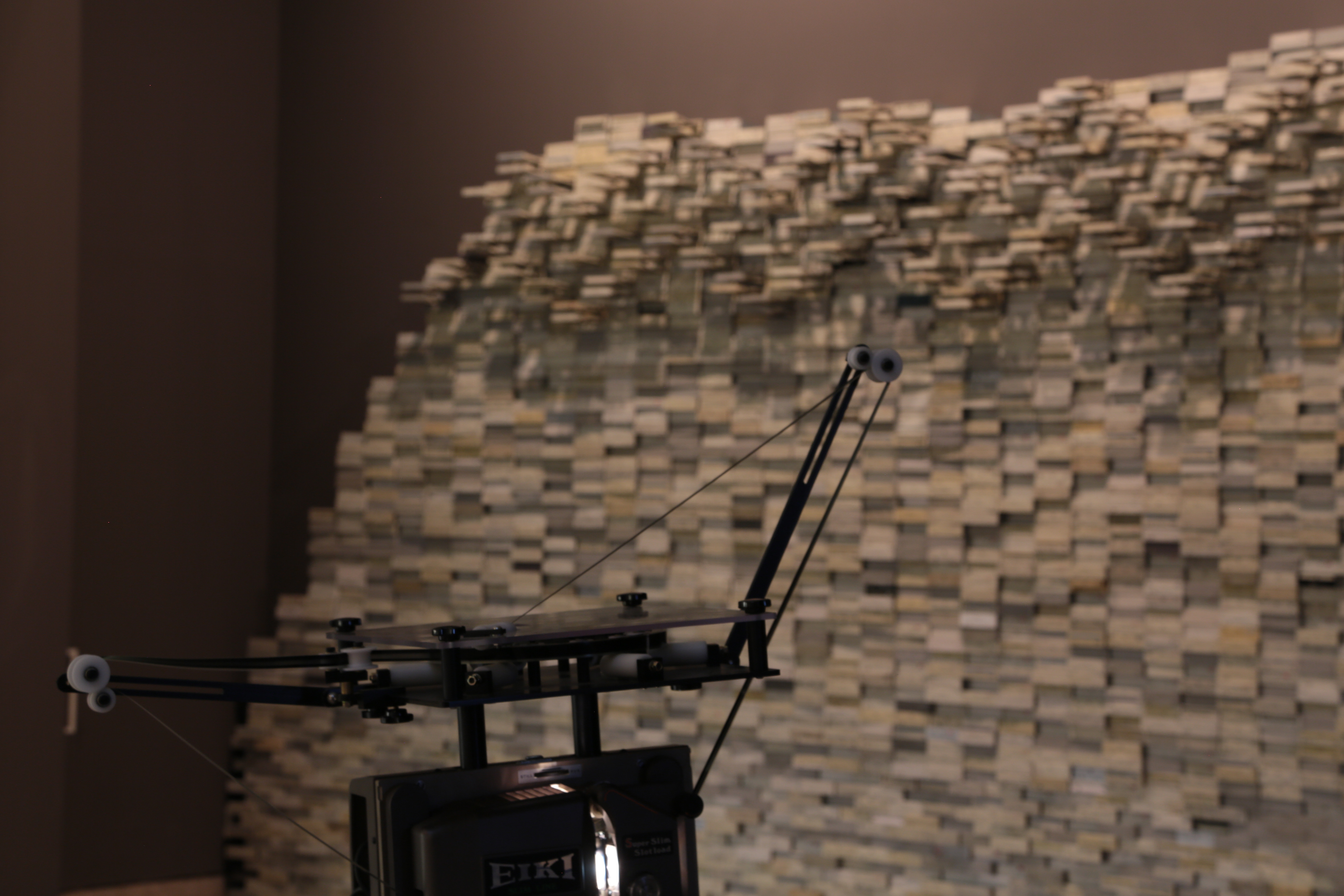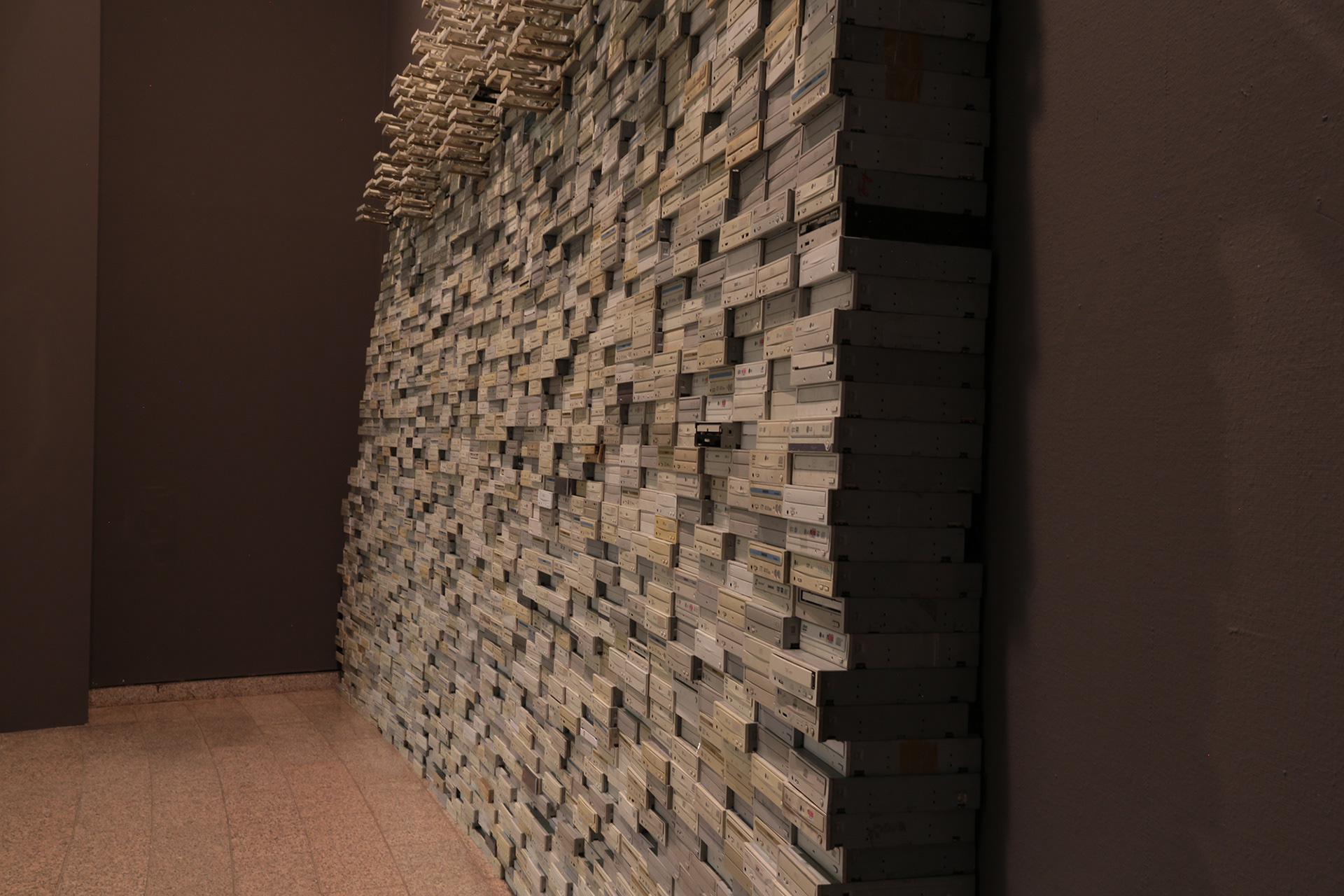 Ornaments of Property
versions, built in Ilsan studio, Seoul