Liquid Ground
s consists of a series of glass objects and a silent video film. 
The work takes a micro perspective that addresses the issue of belonging and dwelling based on the ground. 
Liquid Ground
s
is a document and a kind of science (fiction) film that could refer to our increasingly unstable grounds in the context of migration, economic and social challenges.
A series of glass objects were made from silicone molds of different parts of an old wooden floor of my former house, which is located in an area of Amsterdam North that has been going through a long gentrification process.

Glass objects are presented on a large rectangular styrofoam buoy block that has been converted into a light box. The glass objects vary in size and mostly have round and organic forms. If you look through them as if through a glass paperweight or a lens, you can see the floor of the house as a relief surface on the underside. The ground becomes visible and is reminiscent of fossil imprints that reveal a kind of life of a certain place that could be seen as a domestic museum in miniature. Resting on the styrofoam buoy, the glass objects look as if they have sucked themselves onto the surface like shells or other sea creatures. As if they had traveled miles across the waters to Seoul from Amsterdam North, the area where many workers in the shipbuilding industry, which existed until 1984, lived.

In the video film the same glass objects become reanimated, and as if viewed through a microscope they appear as living microorganisms singly, in groups, or in pairs, drifting in and out in front of a vast black background. The film is divided into chapters, each titled with a number, which resembles a typical educational science film, which delves into the dimensions of the micro and macrocosm. In
Liquid Ground
s
 an archeology of a specific, familiar place is transferred and transformed into something abstract, which then eventually spreads into some kind of unicellular organisms such as blood cells, bacteria, unicellular fungi, or also alien looking moons and planets. 
All movements of the objects were filmed completely manually with a floating light box on a water tank.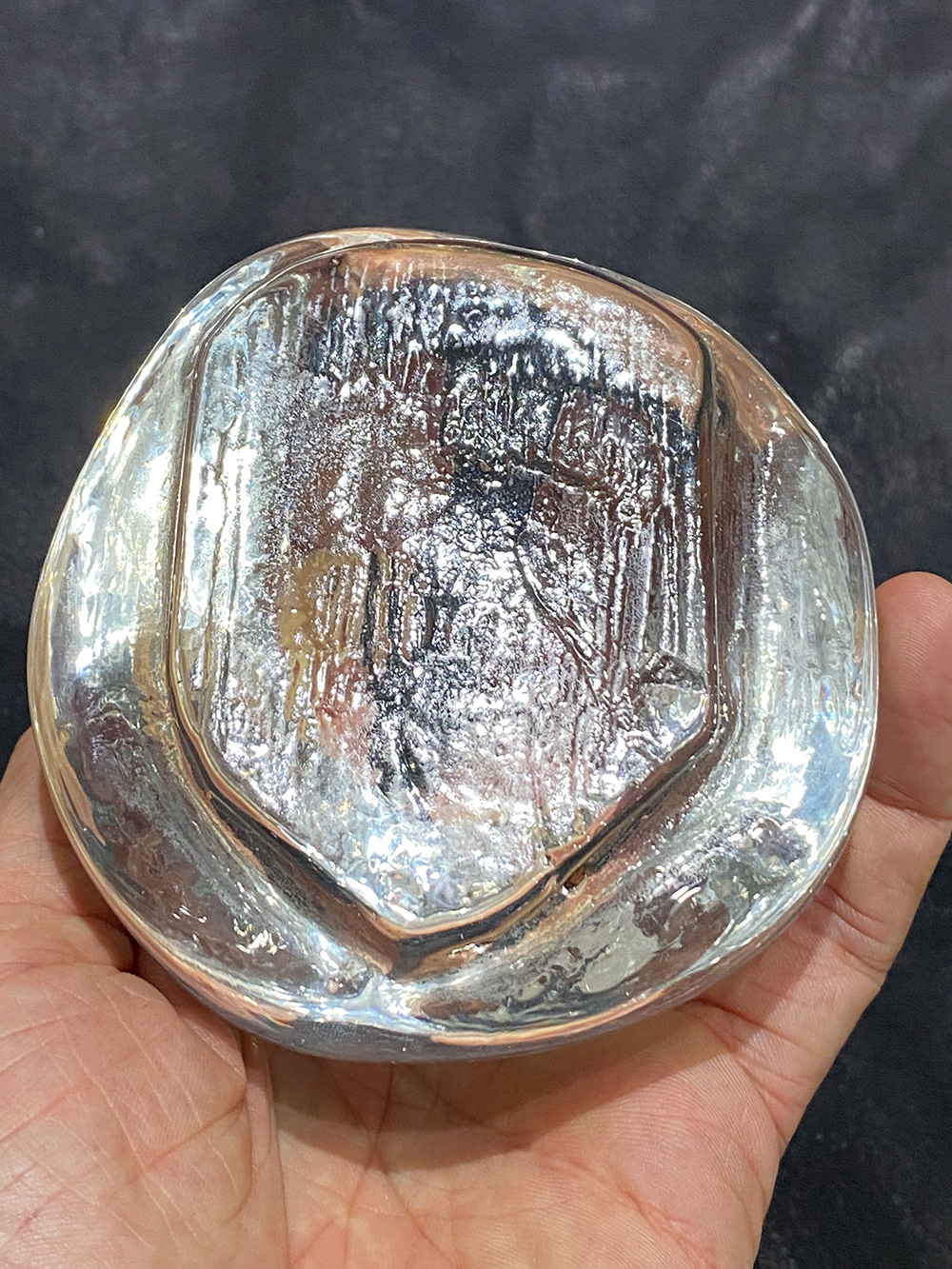 making silicon molds of wooden floor at my home in Amsterdam Noord