The installation
I Packed My Bag
deals with everyday objects as relics from the near or distant past, which continue to possibly have effects as ghosts in our culture, environment and society. I Packed My Bag is an attempt to create new forms and compositions with found material, interwoven with nature, consumption and history.

A series of ceramic objects in multicolored mesh bags are reminiscent of oceanic creatures, fossils, or bulky, fragile fashion bags - a kind of catch that a diver, as in the exhibition title, could have brought up from the depths of the sea. Each individual pottery is sculpted using a mesh bag from the former East Germany, purchased on eBay, and placed on repurposed styrofoam buoys collected from South Korean shores.

The multi-component sculptures in the installation establish collaborative relationships between solid and flexible material, permeable and impermeable, light and heavy, East and West, remembering and forgetting, handcrafted and industrial. The bag contains the clay, giving it further visibility and function, and the styrofoam buoys serve as pedestals. The bag's mesh structure imprints itself as a pattern on the surface of the clay, and fishing lines leave their mark on the styrofoam, shared qualities that lend a sort of visual uniformity to the presentation. Clear distinctions as to who is holding whom, or who is carrying whom and who is carrying, are fading away.

The title refers to the memory game of the same name, in which players open the list of items collected in an imaginary bag in the correct order and take turns adding something new to the list until someone forgets a part or names an incorrect order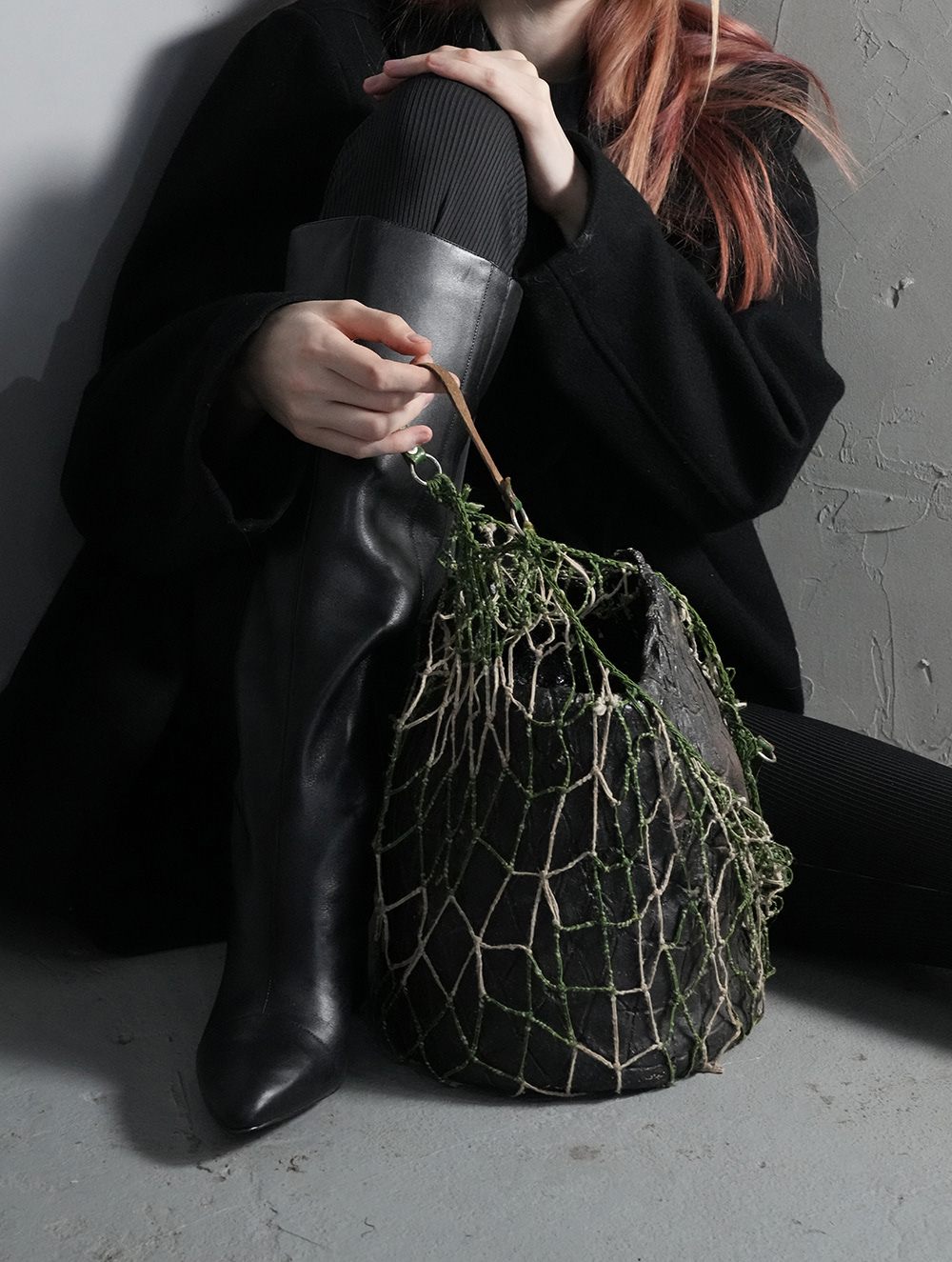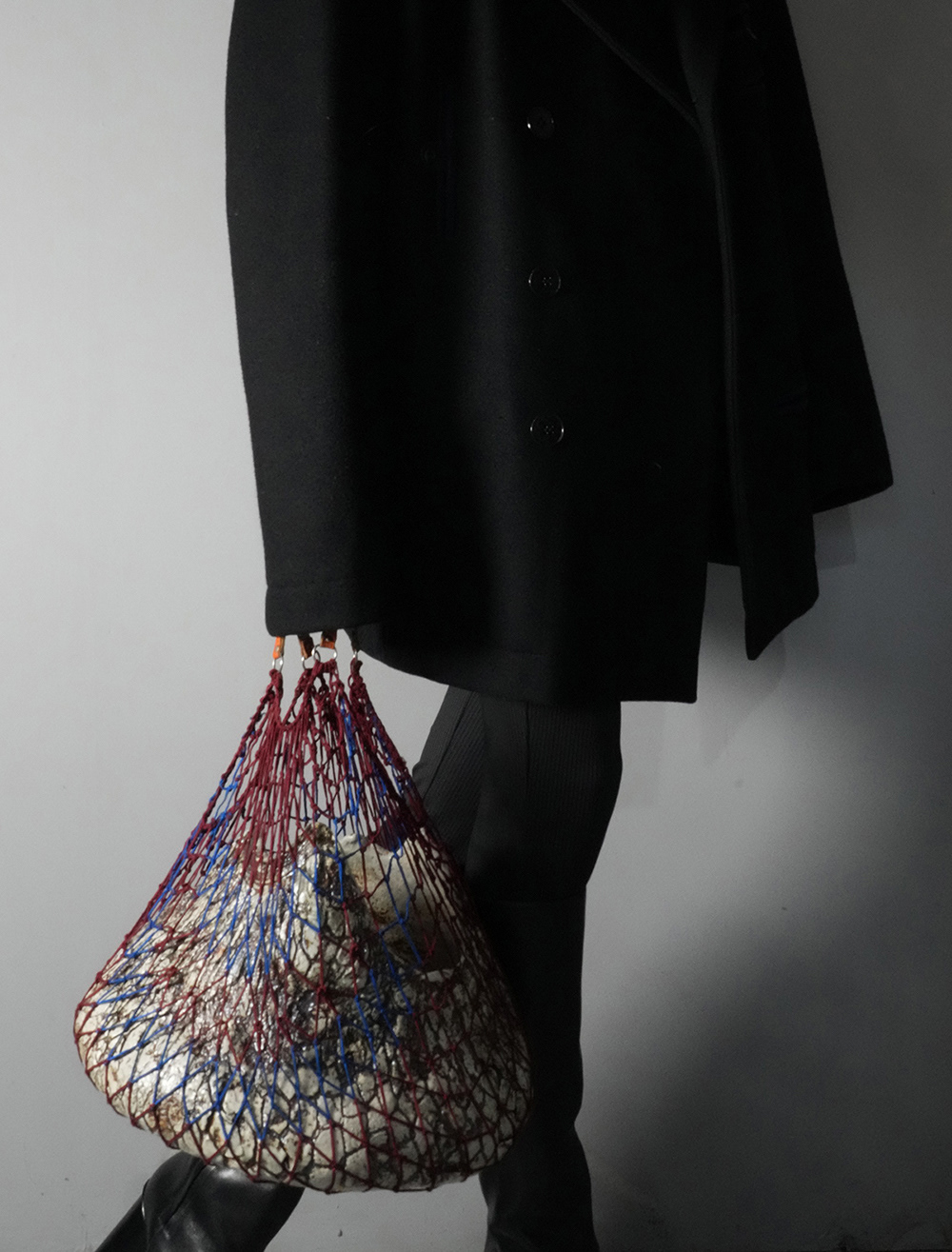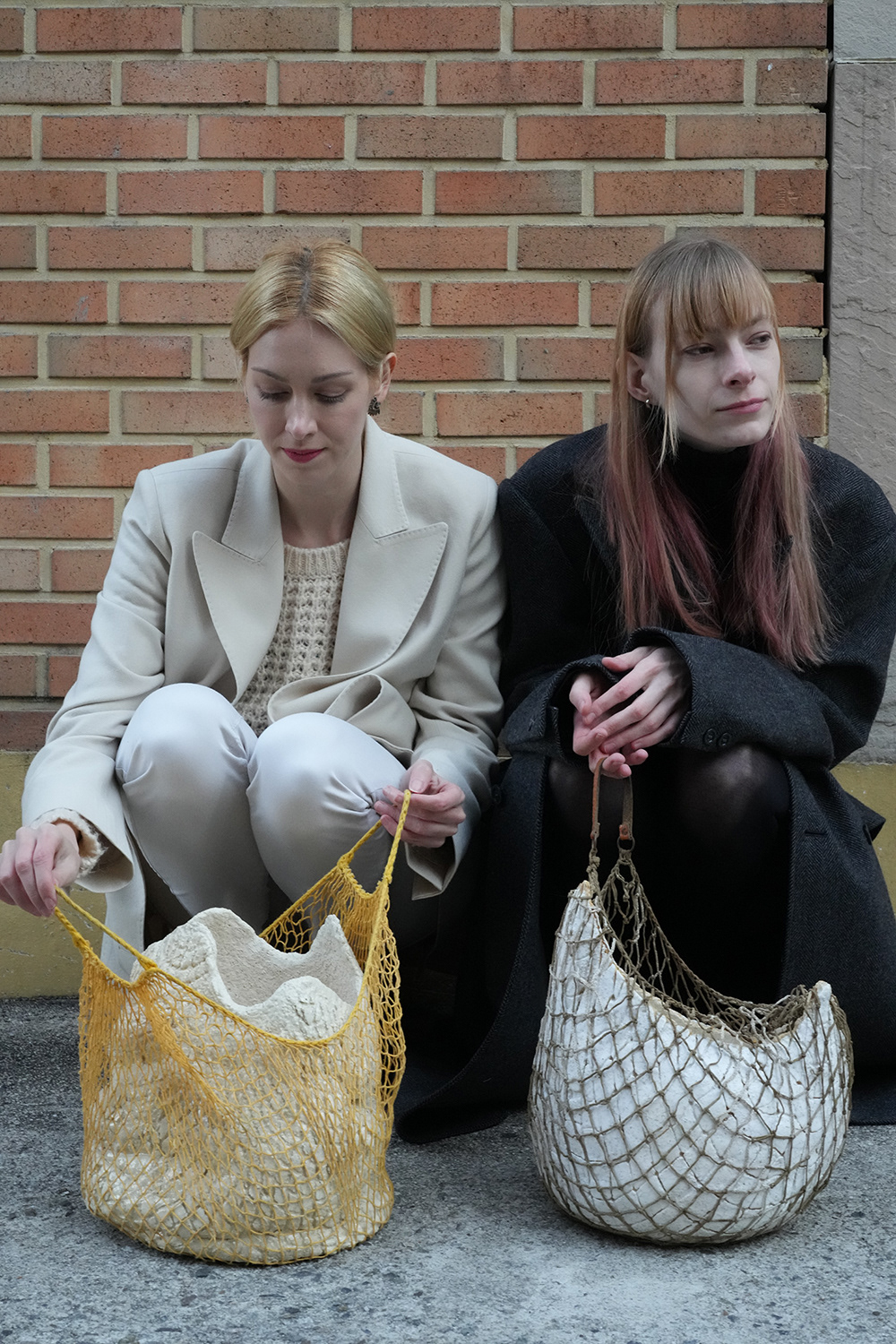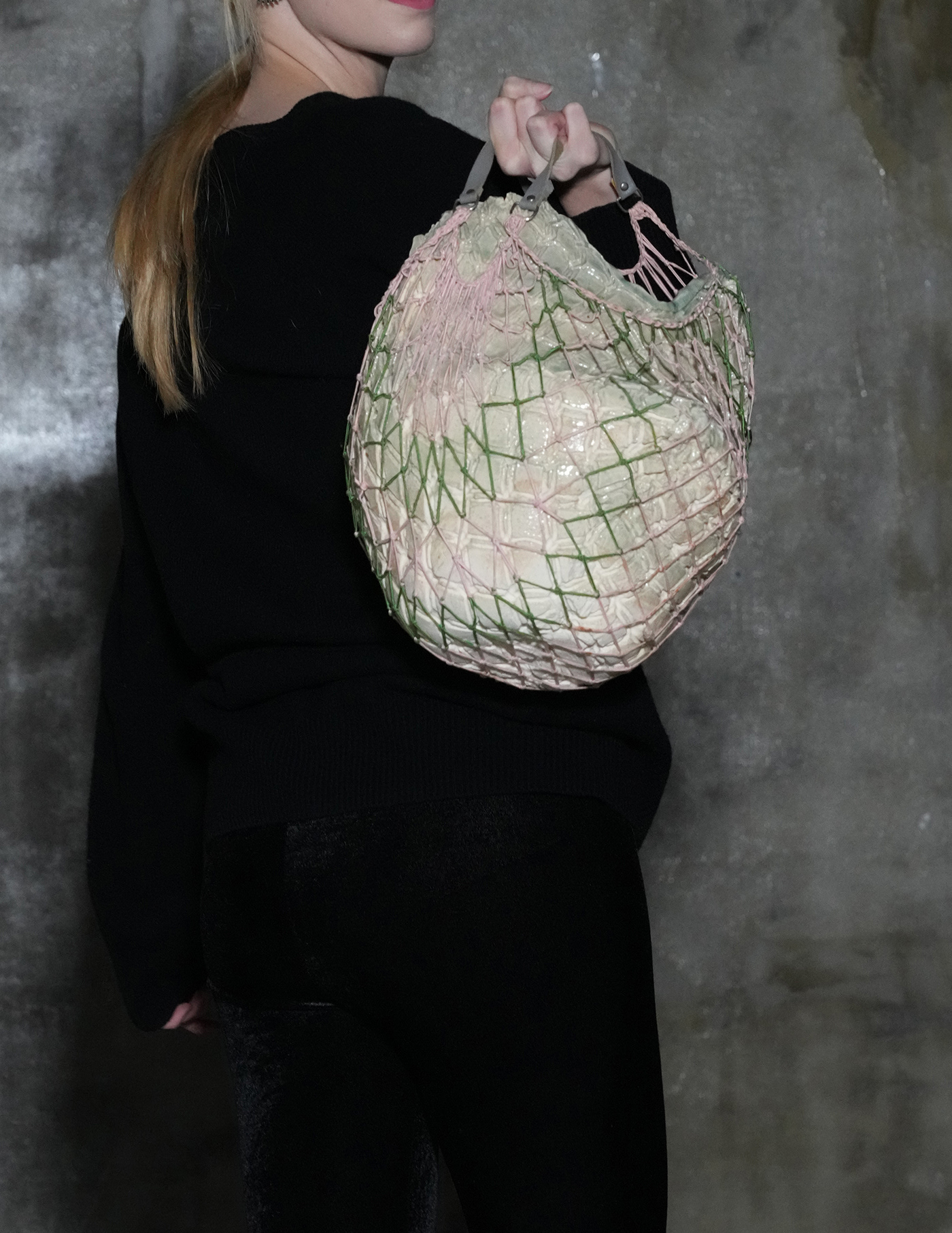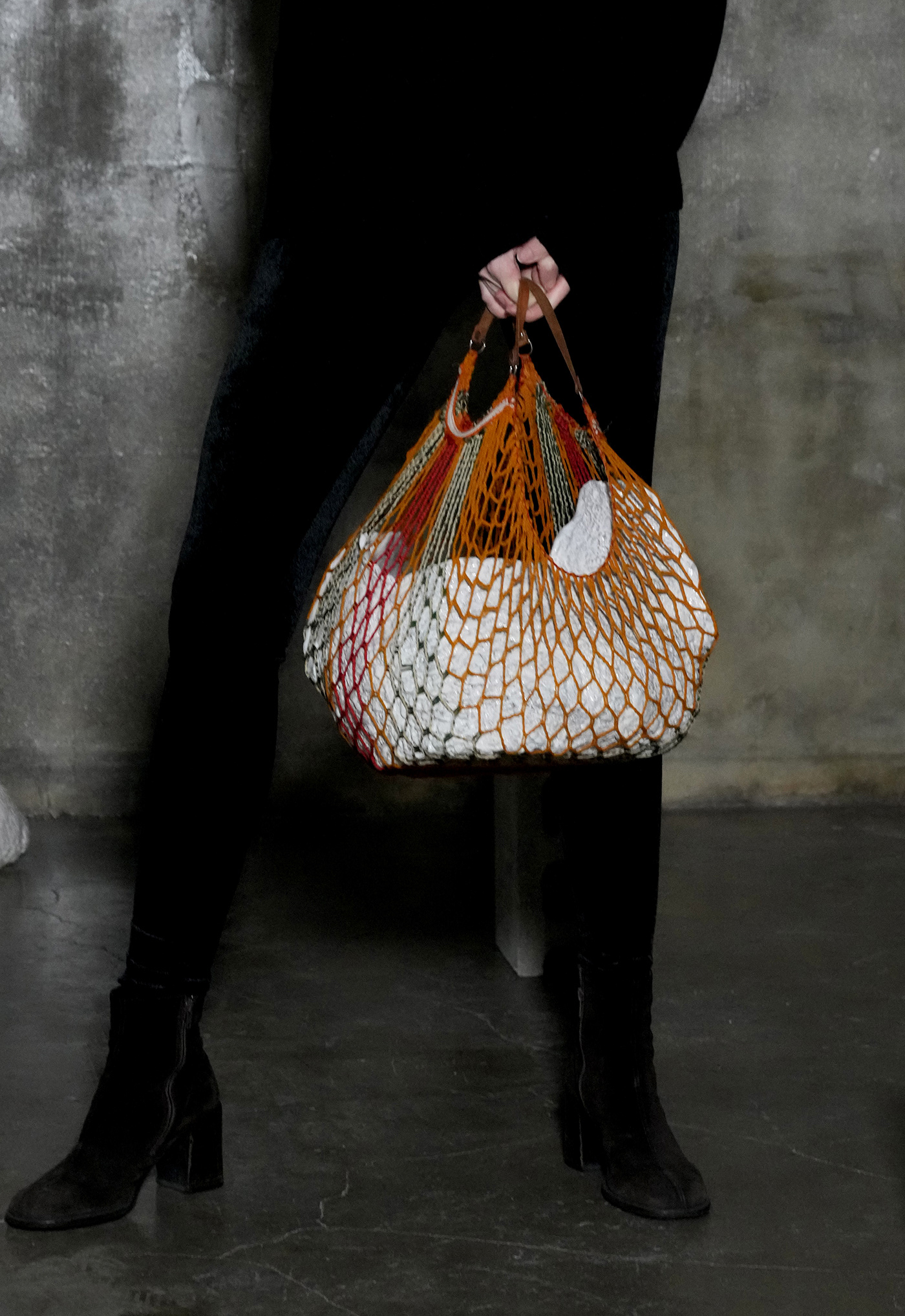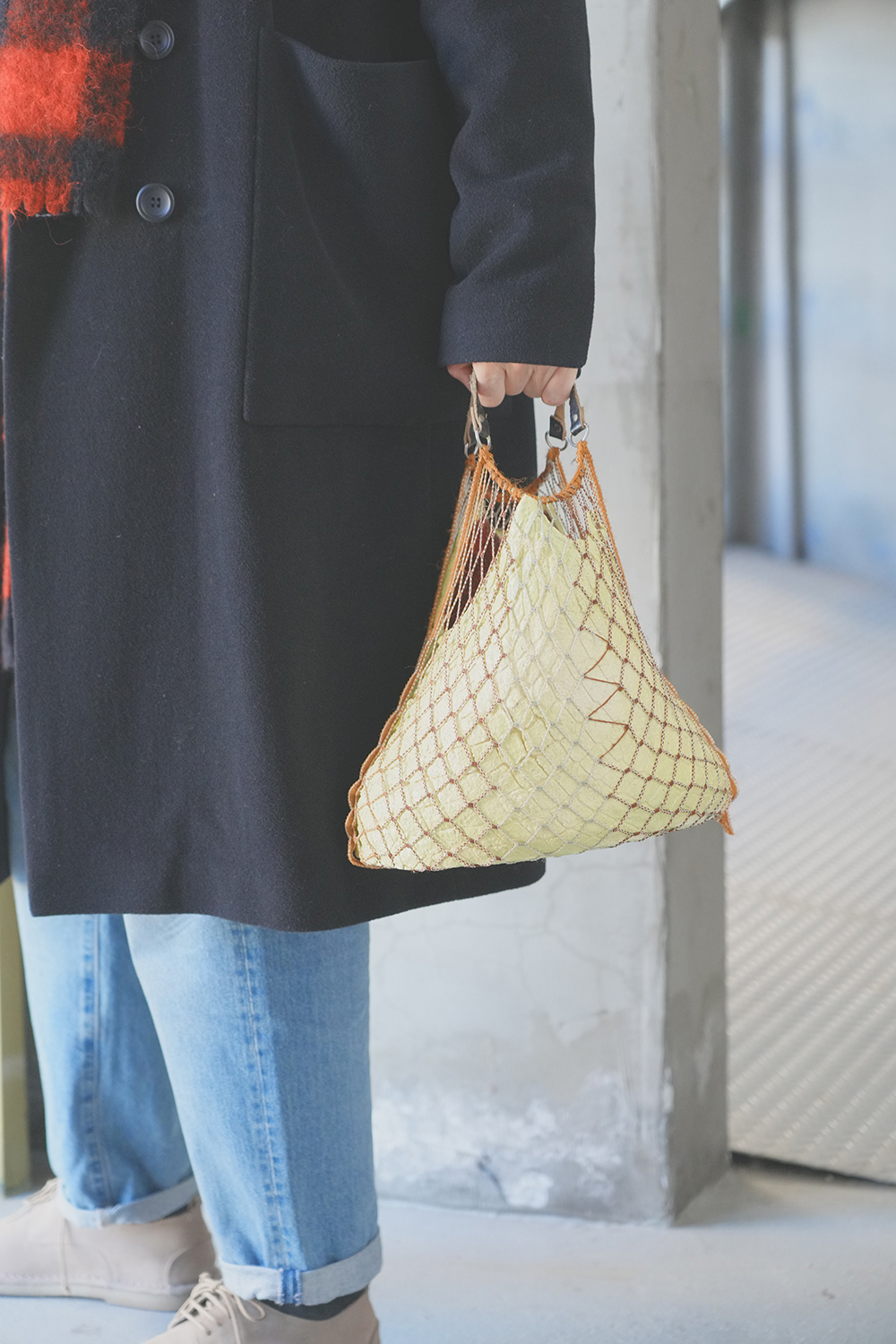 A quote by 
Ursula K. Le Guin's
It is hard to tell a really gripping tale of how I wrestled a wild-oat seed from its husk, and then another, and then another, and then another, and then another, and then I scratched my gnat bites, and Ool said something funny, and we went to the creek and got a drink and watched newts for a while, and then I found another patch of oats.... No, it does not compare, it cannot compete with how I thrust my spear deep into the titanic hairy flank while Oob, impaled on one huge sweeping tusk, writhed screaming, and blood sprouted everywhere in crimson torrents, and Boob was crushed to jelly when the mammoth fell on him as I shot my unerring arrow straight through eye to brain.
That story not only has Action, it has a Hero. Heroes are powerful. Before you know it, the men and women in the wild-oat patch and their kids and the skills of makers and the thoughts of the thoughtful and the songs of the singers are all part of it, have all been pressed into service in the tale of the Hero. But it isn't their story. It's his.
The first cultural device was probably a recipient.... Many theorizers feel that the earliest cultural inventions must have been a container to hold gathered products and some kind of sling or net carrier.