In the photo series 
Attachments 
various cloth hangers out of my private collection are combined with a selection of images from the classic book 'Le Musée Imaginaire de la Sculpture Mondiale' (1952) by André Malraux. The book is a photographic collection under the auspices of Western perspective organising universal resemblances between works of art from different centuries and places.
In 
Attachments
, the book's ripped-out pages with their black&white photographs of an imaginary museum meet coloured three-dimensional household objects collected from domestic closets. The cloth hangers attached to the image suggest various mimetic relationships - they imitate a sculpture's gesture, posture, try to match shape and material surface, they function as bodily extensions reaching out over the edge of the book page or they serve as possible prothesis for damaged sculptures.
The title 
Attachments
 describes the actual attaching of hangers to the book pages, but also refers to emotional connections to objects.
"
Attachments 
make us aware that we can find iconic resonances and analogies everywhere if we were to look, but that is hardly a ground for establishing universal visual types." (Surface Structures: Memory,  Mimicry and the Non-Archive, Alena Alexandrova)
"Malraux's aim to 'elevate' the sculptures to a universal and ontological language stands fragmented and obsolete, when viewed through the 
Attachments 
series. The printed museum starts showing the wrinkles of its public distribution ultimately being part of a specific uncanny interior: the hangers of one's closet." (Facelifts, Arnisa Zeqo)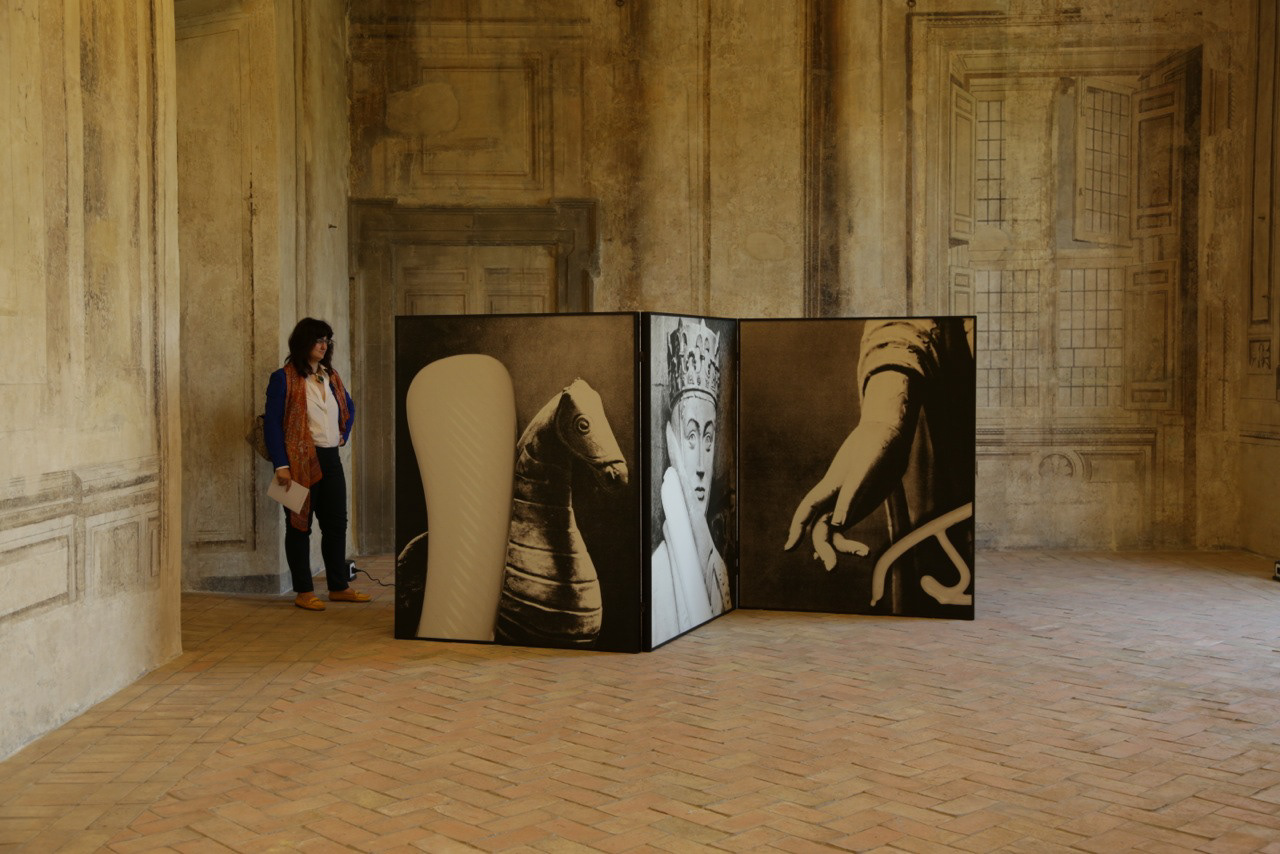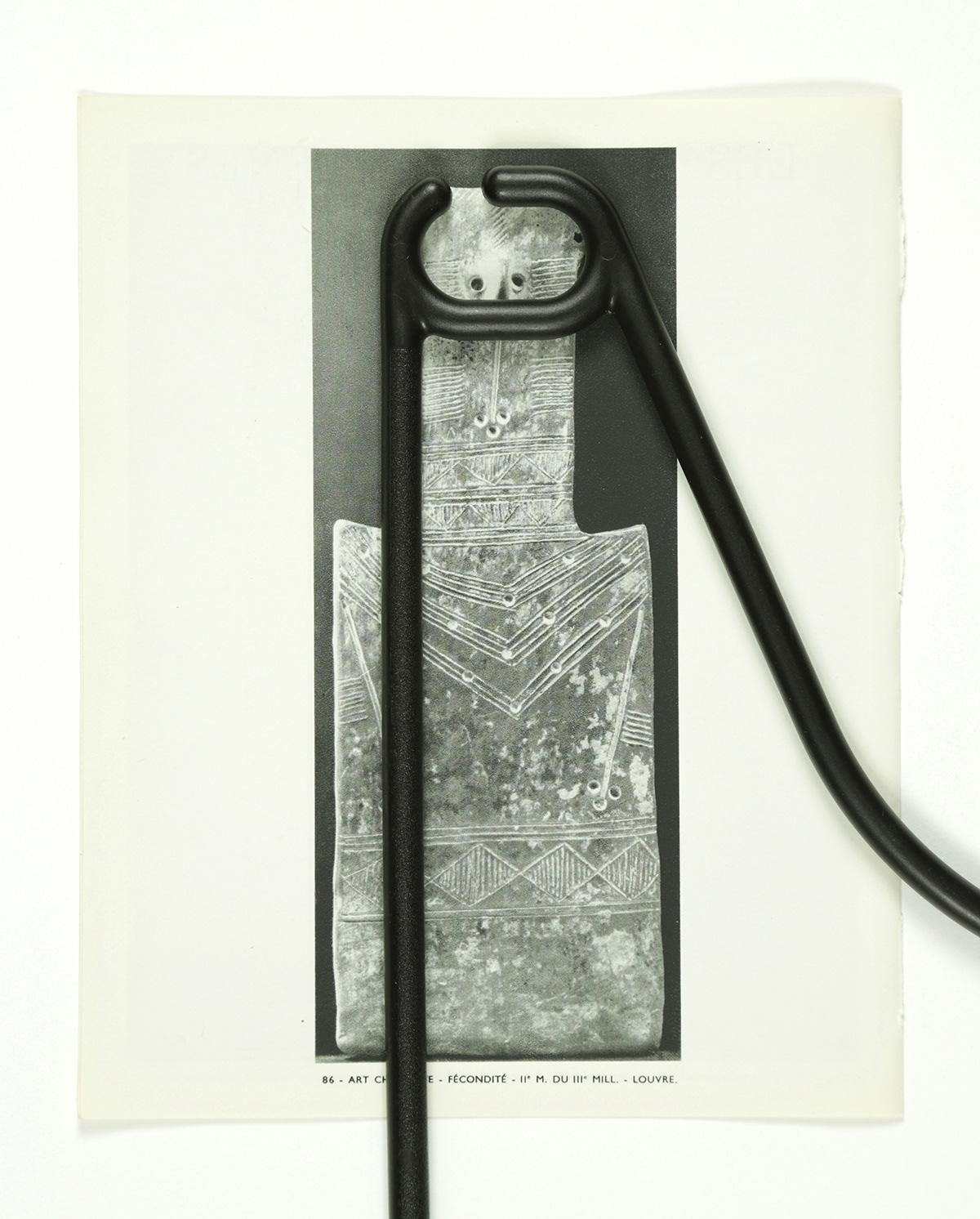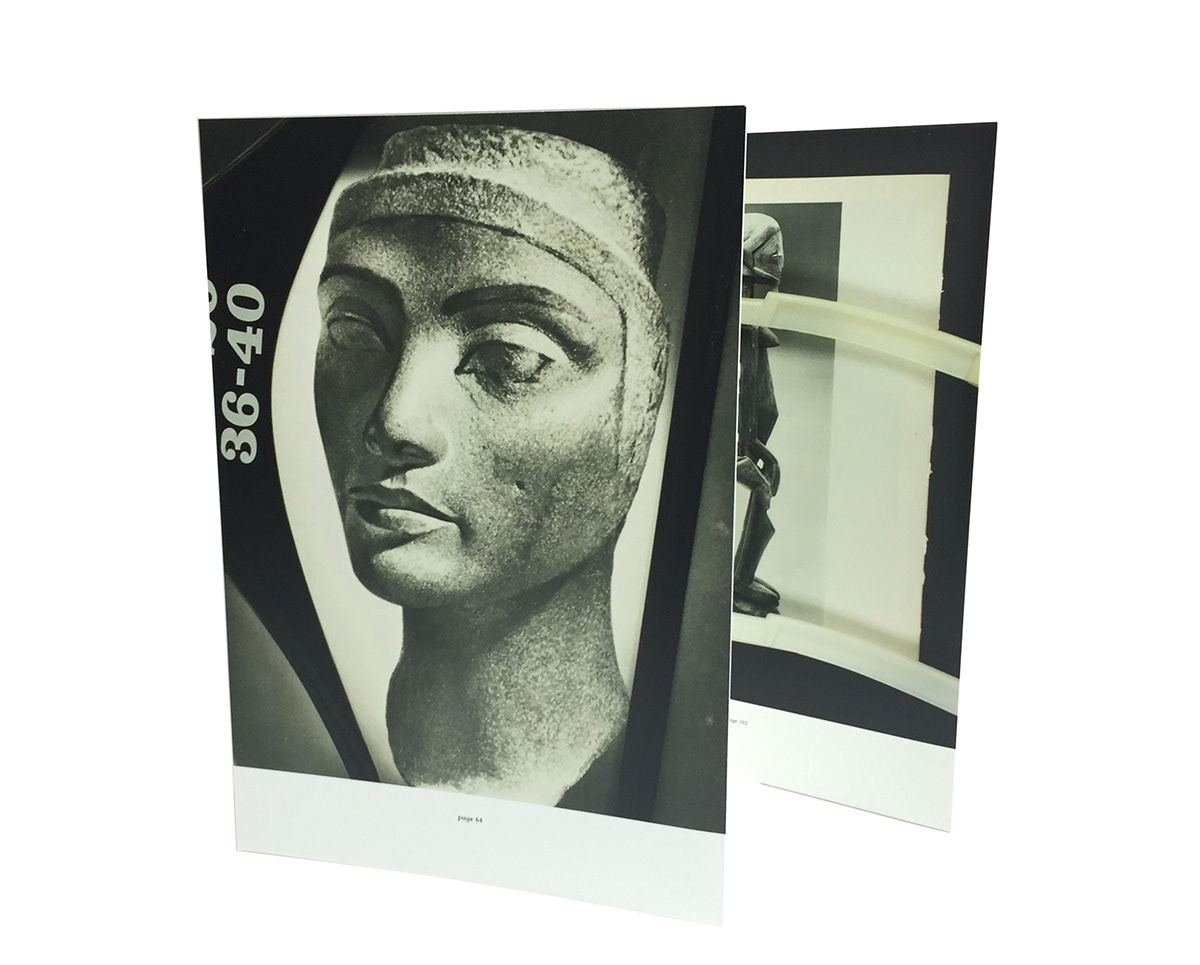 Leporello, From the series Attachments, 2015
24 cm x 34cm (open: 96 cm x 34 cm), 300 g matt paper, 8 pages, color
With an accompanied text by Arnisa Zeqo, Facelifts, 2015